"My parents thought it would be too precarious for me to be an artist, so I decided if I could not be a visual artist, I wanted to be a visual scientist."
Dominic proceeded to become a visual scientist, artist, and philanthropist.​
Dr. Dominic Man-Kit LAM
At the age of 16, Dominic was one of the first international students to travel to the U.S.A. and Canada in order to obtain his BSc (Hon) in Mathematics at Lakehead University, MSc in Physics at the University of British Columbia (UBC) and PhD in Medial Biophysics at the University of Toronto, all within 6 years.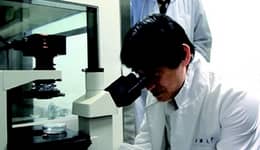 Quick Facts
3 of his Greatest Scientific Achievements:
Founded HK Institute of Biotechnology (HKIB), which received a HK$170,000,000 grant. Invented a plant based edible vaccine for third world countries.

Co-founded LifeTech Group with Li Ka-shing, the U.S. publicly listed company. Developed and manufactured healthcare products.

Established the World Eye Organization (WEO) with Dr. Jackie Chan in 1999. Provided free eye check-ups & treatments for people with eye disorders.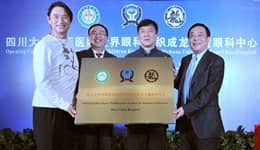 3 of his Greatest Artistic Achievements:
Invented a painting process called the Chromoskedasic Painting (Nano-art)

First Asian to be appointed by President George Bush to be a member of the President's Committee on the Arts and Humanities (1989)

Selected as one of 99 most influential artists in China in the 20th century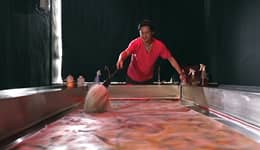 3 Charities he Supports:
3 of his Most Famous Artworks:

'Voyage of Discovery', 2019

Medium: Chromoskedasic Painting

Dimensions: 1.2 meters × 15 meters

Sold Price: US $1 million

Created for Louis Vuitton Maison exhibition in Hong Kong, commemorating the 40th anniversary of man's first landing on the moon.

'After the Rain', 2012

Medium: Chromoskedasic Painting

Dimensions: 2.7 meters  × 6 meters

Sold Price: HKD 2,288,000

'Olympic Odyssey: From the Great Wall to the River', 2008

Medium: Chromoskedasic Painting

Dimensions: 0.8 meters x 2.4 meters

Sold Price: HKD 2,288,000