Bank of Asia Donated Protective Supplies to BVI to Fight COVID-19
31 Mar 2020
|
British Virgin Islands
Press Release
[Tortola, British Virgin Islands, 31 Mar 2020] Over 10,000 pieces of protective gear including medical masks, gowns, gloves, glasses, and temperature measurers have been donated by Chairman of Bank of Asia, Mr. Carson Wen, to the BVI community. The intention is to aid in the detection and prevention of the spread of COVID-19.
At Dr. D. Orlando Smith Hospital, Minister of Health and Social Development, the Hon Carvin Malone said, "As we move towards this Covid-19 epidemic, we would like to thank Bank of Asia for their kind donations of personal protective supplies. Thank you on behalf of the people of the Virgin Islands, to whom these will be distributed to, including all of the front-line persons."
Mr. Wen said, "the COVID-19 pandemic is now a global crisis. While I hope that the coronavirus will not impact the BVI any further, it is important to be well prepared to protect the territory. We pledge our support to ensure the safety of lives should there be an outbreak. I applaud the Government on its hard work and vigilance in this regard. "
Medical supplies have become very difficult to source as the export has been banned by many countries facing the spread of Covid-19 domestically. Bank of Asia has worked hard to find these materials of donation. The shipments arrived in the BVI on 27 March and were delivered to the Health Emergency Operation Center (HEOC), in coordination with the Government of the Virgin Islands.
About
Bank of Asia provides banking and asset management services to companies, high net worth individuals, family offices and trusts across the globe, especially those with interests in offshore jurisdictions, through its digital platform.
The Bank's vision is to change the way people bank through delivering cost effective, efficient and user-friendly FinTech solutions, underpinned by innovative technologies and robust quantitative analytics in the Know Your Customer and Anti Money Laundering process.
In addition to general banking services such as deposits and loans in multiple currencies, cross-border payments and remittance, it also provides investment banking, corporate advisory and structured financing, private banking, insurance, investment and asset management services through its business partners.
Bank of Asia is licensed and regulated by the Financial Services Commission of the British Virgin Islands (BVI FSC).
For more information about Bank of Asia, please visit: www.bankasia.com
Contacts:
Bank of Asia (BVI) Limited
Deon Vanterpool, Vice President
(284) 394-2411
d.vanterpool@bankasia.com
BOA Financial Group
Cloudia Wu, VP, Marketing & Communications
(852) 2879 9802
cloudia.wu@boafg.com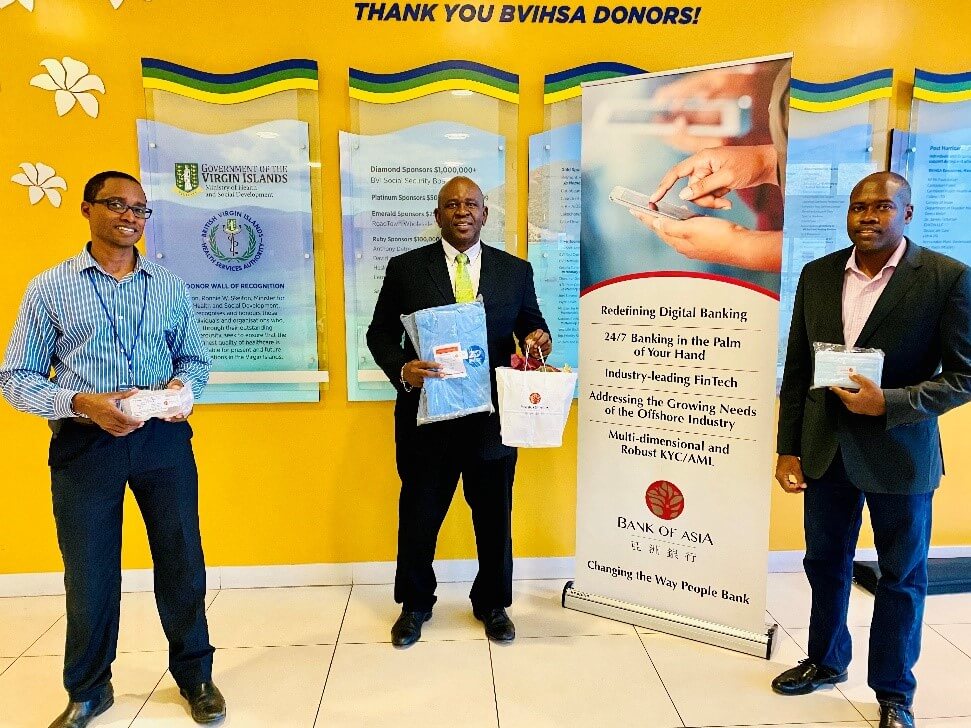 Donation at Dr. D. Orlando Smith Hospital, BVI. Left: Dr. Ronald Georges, Chief Executive Officer, BVI Health Services Authority; Middle: Honourable, Carvin Malone, Minister of Health and Social Development, Government of the Virgin Islands; Right: Mr. Deon Vanterpool, Vice President, Bank of Asia (BVI) Limited.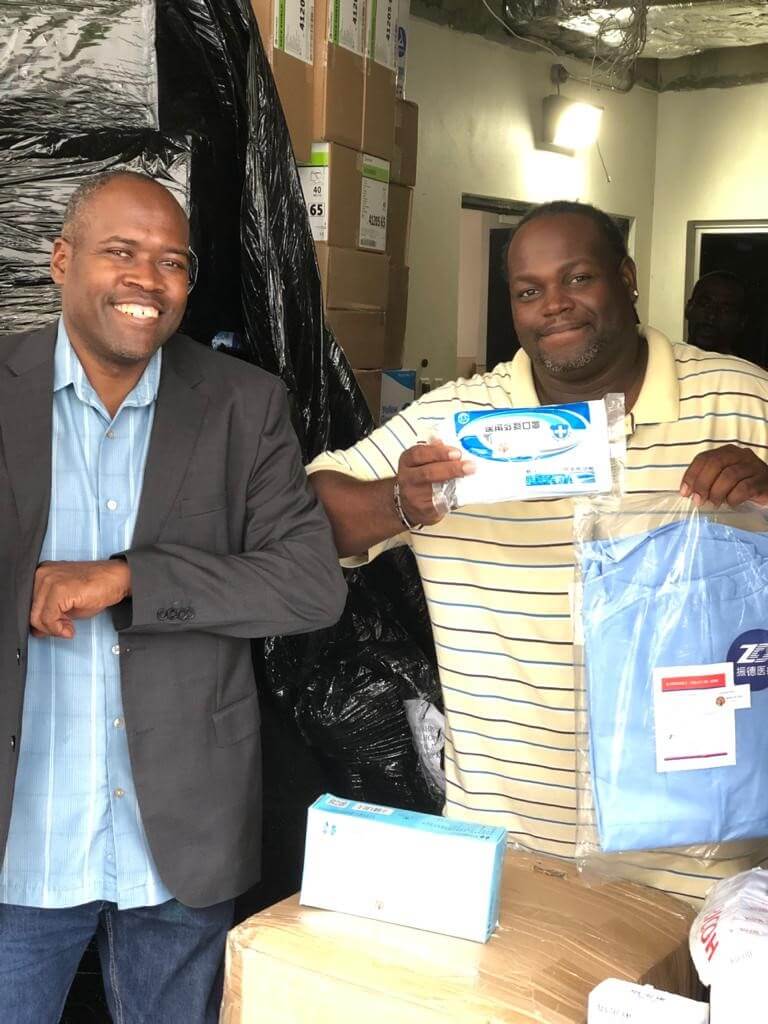 Delivery to Designated Locations on the Islands. Left: Mr. Deon Vanterpool, Vice President, Bank of Asia (BVI) Limited; Right: Alex Jeffrey of Ministry of Health and Social Development - Environment of Care.