Become BOA's designated service provider
Bank of Asia understands that business companies, especially offshore companies, start-ups and SMEs, may encounter more difficulties in opening bank accounts. Therefore, we partner with designated Corporate Service Providers (CSPs) to help your corporate customers deal with the tightened due diligence and facilitate their business success. We will work closely with CSP partners to make the on-boarding process as easy and hassle-free as possible.
How does the Partnership Work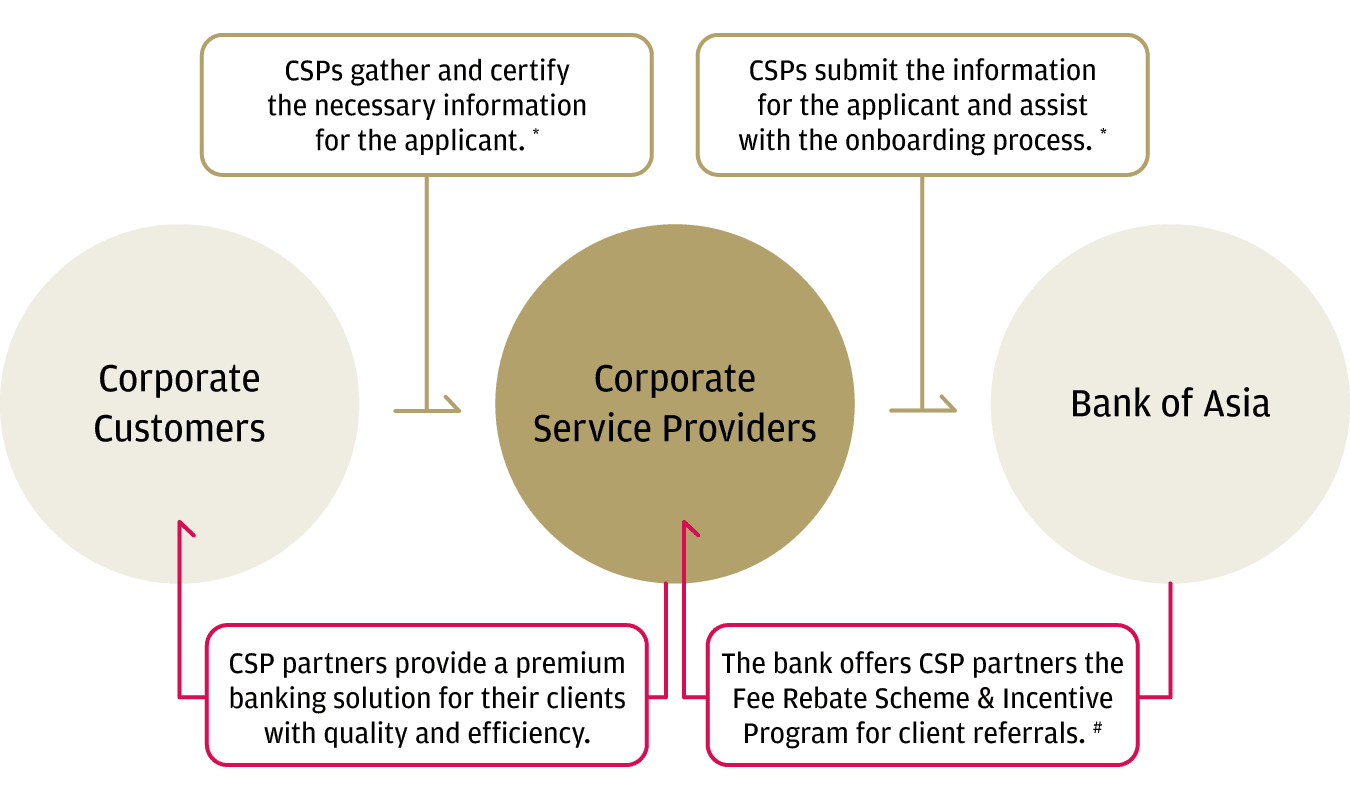 * The corporate customer can approach a BOA designated Corporate Service Provider ("CSP") who has the expertise to gather, certify and submit the necessary documents on behalf of the applicant. Applying through BOA's designated CSPs can enjoy a special offer.
# The Bank offers an Incentive Program to CSPs for each referred client who successfully open bank accounts with BOA.
Account Opening Procedure