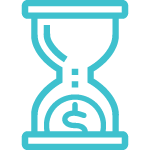 Place your term deposit with us to enjoy the attractive interest rate on your savings from anywhere, anytime.
Currency
Term
Interest Rate
USD Only
3 months
1.5% p.a.
6 months
2.0% p.a.
• Minimum Term Deposit Size: USD5,000 per Term Deposit.
• Maximum Term Deposit Size: USD100,000 per account. Please note: For deposits over USD100,000, please contact your account manager.
• Terms and Conditions apply.
How to Place
Please complete Term Deposit Application Form and email it to for assistance. Bank of Asia will contact you to confirm your deposit upon receiving your application form. Or you may contact Customer Services for assistance.
Terms & Conditions:
A Term Deposit is a fixed deposit available only in United States Dollars (USD) with the Bank of Asia (BVI) Limited ("the "Bank"). It earns a fixed rate of interest for a fixed term.
Your Term Deposit is subject to these terms and conditions and the Bank's General Terms and Conditions. A copy of the Bank's General Terms and Conditions can be obtained from www.bankasia.com.
1. Interest Rate and Term
Available interest rates and terms as of November 2020 are:
| Currency | Term | Interest Rate |
| --- | --- | --- |
| USD Only | 3 months | 1.5% p.a. |
| USD Only | 6 months | 2.0% p.a. |
The interest is calculated on the year basis of 360 days.
You can view the latest interest rates at www.bankasia.com which may change from time to time.
2. Term Deposit Size
The minimum Term Deposit size is USD5,000 per Term Deposit, and the maximum Term Deposit size is USD100,000 per account.
3. Term Deposit Maturity
On the maturity date of a Term Deposit, the principal and interest will be credited to your Bank of Asia account. If the maturity date falls on a day which is not a Business Day (a "Business Day" being any day other than a Saturday, Sunday or public holiday in the British Virgin Islands), the maturity date will be extended to the next Business Day.
4. Early Termination
Before the maturity date of your Term Deposit, any withdrawal of funds (a part or all of the funds) from your Term Deposit will result in early termination. Request for early termination require the completion, submission and approval of the Term Deposit Early Termination form. No interest will be earned on the Term Deposit if it is terminated early and an early termination administrative charge of USD100 will be debited from your account.
5. Renewal
Upon maturity, your Term Deposit will not be automatically renewed, and the principal amount of the time deposit and interest will be credited to your Bank of Asia current account. If you wish to renew your Term Deposit, you should make a new Term Deposit application and the Bank has the right to accept or refuse your new application.
6. Tax
Bank of Asia does not accept any responsibility for the tax consequences of your Term Deposit held at the Bank. You should seek independent professional advice as to your particular tax position.
7. General
(a) The Bank may vary these terms and conditions from time to time, and the Bank may vary the fees and charges in relation to your Term Deposit from time to time by notice.
(b) The Bank is entitled without prior notice to you to debit any amount payable by you to the Bank (including any fees, expenses or interest) from any of the accounts maintained by you with the Bank irrespective of whether there are sufficient available funds, overdraft or other facilities in the said accounts. If any debit causes the relevant account to be overdrawn, you are liable to repay the outstanding amount to the Bank on demand together with any fees, expenses and interest accruing on the outstanding amount as such rate as the Bank may set.
(c) No person other than you and the Bank will have any right under the Contract Law (Rights of Third Parties) to enforce or enjoy the benefit of any of the provisions of these terms and conditions.
(d) In case of any disputes, the decision of the Bank on all matters relating to this Term Deposit shall be final and binding on all parties concerned.
(e) These Terms and Conditions are governed by and will be construed in accordance with the laws of the British Virgin Islands.
(f) These terms and conditions are effective from 1 November 2020.